The Top Buick and GMC Dealership in Washington, DC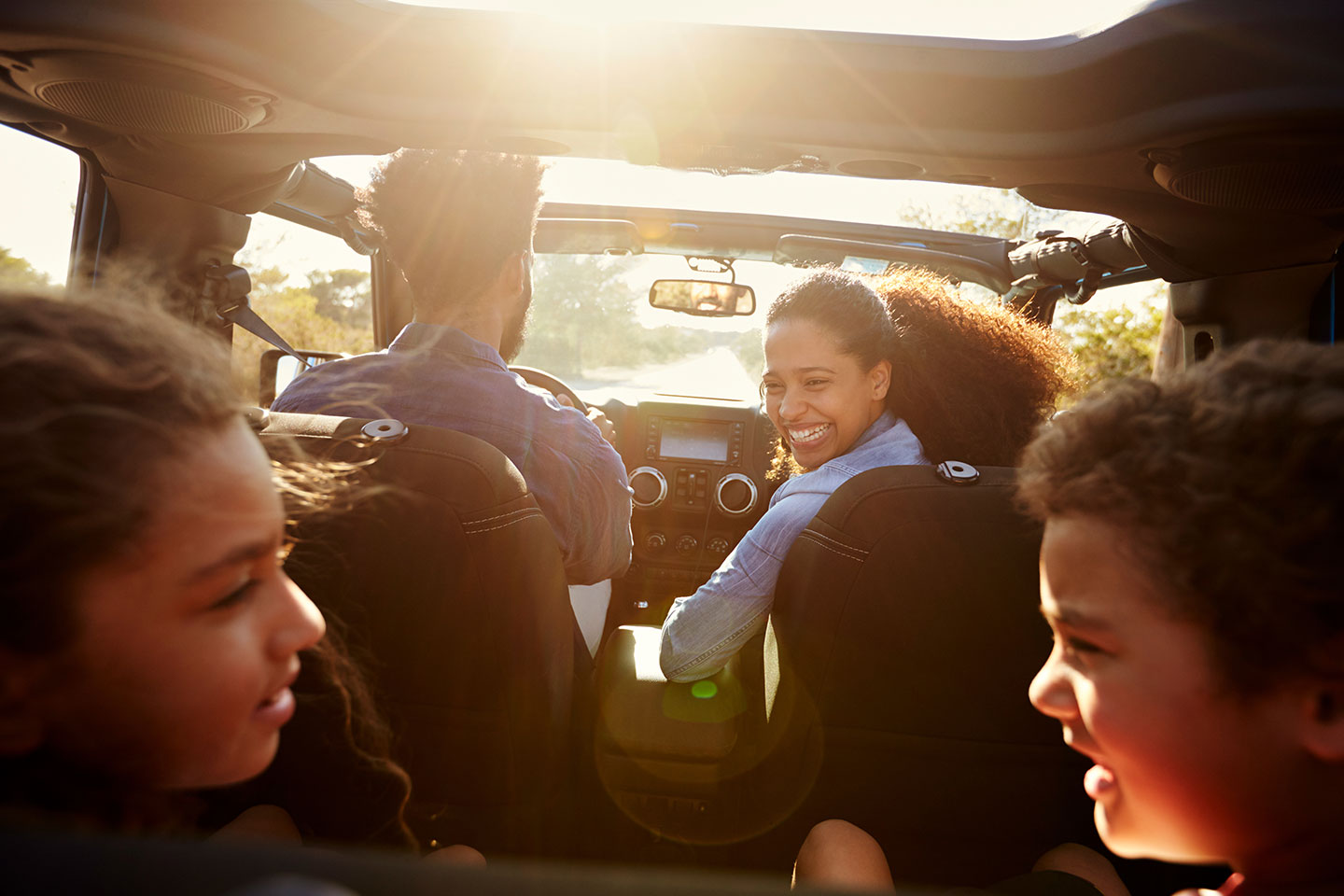 Stress-Free Car Shopping
At Koons Woodbridge Buick GMC, we're committed to providing expert guidance and quality service to the Woodbridge, VA community. We ensure everyone can find the perfect car for their personal needs. With such a wide selection of new and certified pre-owned vehicles, we're confident that anyone can drive off our lot with a car that meets their style, safety, tech, and performance standards. 
If you're in the market for a brand new car, take a visit to our showroom, where you can take a firsthand look at the newest Buick and GMC models. We're the foremost authority on GMC and Buick vehicles in the Washington area and are more than happy to find you a car that meets your specific wants and needs. We're confident we can find several options that fit your specifications, especially your budget. 
Thinking about buying pre-owned? Check out our vast inventory of used cars, trucks, and SUVs. We have vehicles from various brands, ranging in size, style, mechanics, and efficiency to meet everyone's standards. Our dealership offers competitive prices for every pre-owned model, and with so many financing options, there's nothing that can get in your way of driving off our lot in the car of your dreams. 
New Buick and GMC Vehicles
So, you've decided it's time to buy a new car, and you're interested in making it a GMC or Buick. Our enthusiastic and knowledgeable team members are more than happy to take you throughout our showroom so you can explore all of your options. You can also check out our inventory of new vehicles online before your visit. Whatever way you choose to go about your car-buying process, our staff at Koons Woodbridge Buick GMC will be alongside you every step of the way to answer your questions and provide you with the most competitive deals.
What Are the Advantages of Buying a New Car?
Buying a new car comes with its own unique set of advantages. Think of a new car as a fresh start, and when you buy a GMC or Buick, you can relax knowing that your purchase is from some of the most well-established and respected brands in the automotive industry. When you buy a new car, you're able to enjoy the vehicle in all its glory. Minimal mileage, no wear and tear, and access to the newest and most innovative features can all make buying a new car a more than worthwhile experience. 
New cars also usually come with warranties and the ability to get it professionally serviced by people who specialize in GMC and Buick models. As safety regulations change over time, you can take comfort in knowing that your brand new car is at the forefront of safety technology and within the confines of current industry standards. If you value having access to the latest technology and performance features, buying new is definitely your best bet. 
What Should I Look For When Buying a New Vehicle?
It's easy to compare prices, features, and other specifications across different vehicles when you're looking to buy a new GMC or Buick. If you're trying to decide on which features are most valuable to you, it may help to ask yourself how important the following factors are within your car-buying process:
Safety features
Engine power
Manufacturer warranties
Maintenance costs
Exterior style
Interior style
Insurance costs
Lifestyle compatibility
Terrain compatibility
Upgrades and customizations
When considering different models, it's important to ensure that your vehicle fits your lifestyle and to decide which of these factors are worth most to you compared to your other car needs and preferences. 
A Huge Selection of Used Cars, Trucks, and SUVs
At Koons Woodbridge Buick GMC, we have cars for everyone, including those who are interested in buying pre-owned. Our expert staff individually inspects and certifies each vehicle to ensure our customers have access to high quality used cars that can provide many of the same amenities as a new one, often for a much lower price. Our online concierge service can help you value a trade-in, schedule service appointments, and upload documents. You can even schedule at-home pickup and delivery of your vehicles for additional convenience while purchasing your vehicle. 
What Are the Advantages of Buying a Used Car?
There are a lot of reasons people choose to buy pre-owned cars as opposed to new ones, with the main reason usually having to do with price. Most pre-owned vehicles have a significant markdown in price because most of the car's depreciation has already occurred. You can still finance your used car and pay it off over time, just like you would with a new vehicle. If you have the funds and don't want to worry about monthly payments, you can elect to pay for your pre-owned car in full. 
Buying a used vehicle can also open up your options. At our dealership, we sell used cars from all kinds of brands, offering buyers a much broader selection of vehicles to choose from than if they were buying new. Explore our vast collection of coupes, sedans, crossovers, SUVs, pickup trucks, and more so you can drive home with the like-new car you've always wanted. Enjoy premium safety, convenience, technology, and performance features for a fraction of the cost when you buy a pre-owned vehicle at Koons Woodbridge Buick GMC.
How Can Buying a Used Car Help the Environment?
Buying a used vehicle is a great and easy way to help the environment. Buying a used model can reduce carbon emissions because it reduces the need for new cars to be produced, therefore sustaining a healthier environment. Many of the materials used in the car manufacturing process require their own manufacturing, which can also contribute to the release of emissions. Buying used cars lessens the demand for these materials, therefore increasing their supply and reducing environmental impacts. 
Visit Us Today
At our dealership, we want only the best for our clientele. If you're interested in buying a new or used vehicle, our staff are available and ready to answer all of your questions and make sure you drive off in the perfect car for you. Feel free to stop by our dealer or contact us at Koons Woodbridge Buick GMC for more information.