Washington's Top Buick GMC Dealership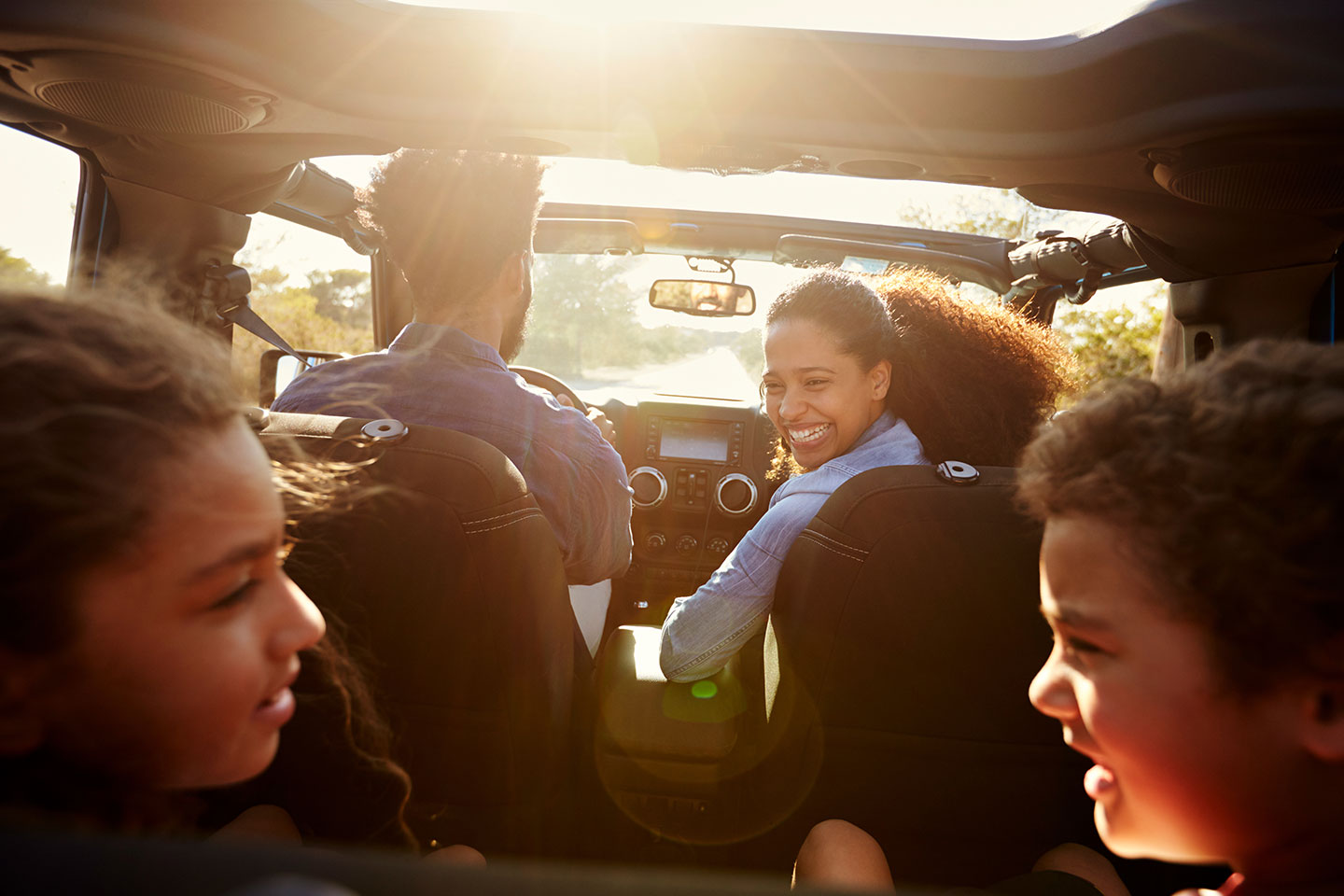 Stress-Free Car Shopping
Here at Koons Woodbridge Buick GMC, it is our mission to be the automotive home of drivers in the Woodbridge, VA area. We provide a vast selection of new and used vehicles, exceptional car care and customer service with a smile!
Speaking of new Buick and GMC models, you have your pick of our showroom. Our local dealership keeps a great stock of used cars, trucks, and SUVs in inventory. With competitive prices offered on every pre-owned model for sale on our lot, you won't find a reason to visit any other dealership in Woodbridge.
When looking for a new or used GMC in the Washington area, look no further than Koons Woodbridge Buick GMC! We are your go-to specialist in all that is GMC with qualified personnel ready to help you find the vehicle that fits your needs and budget. We'll listen to your criteria for what you need, provide you with options that are both economical and stylish, and help you make an informed decision on a vehicle that fits your lifestyle. Our staff has years of experience, our dealership has a steady rotating supply of new and used vehicles, and it's never been easier to find what you need for your lifestyle. Browse our selection of new and used vehicles, and use the information provided, to help the selection process. If you have questions or need more information about something specific, contact us or come by. Our trained specialists here at Koons Woodbridge Buick GMC can tell you about our owner benefits and answer your questions!
New Buick and GMC vehicles

Buying a new GMC is an exciting process! You've made a significant decision on a trusted brand, and with the help of our qualified and knowledgeable staff, you can find a new GMC or Buick here in the Washington area that will grow with you throughout the years. Browse our new inventory and review the following frequently asked questions about buying a new vehicle, to help your decision-making process. 
What are the advantages of buying a new car or truck?
Committing to purchase a brand-new car or truck means you have a fresh start. When you buy a new GMC, you're investing in a vehicle with a well-established reputation since 1912. You can be assured that the mileage on a new GMC is low, there are no mechanical issues caused by wear and tear, and the body of the vehicle is free of dings, dents, and scratches. The look of the vehicle will develop with you, and with a new vehicle, you know its entire history. There is no question of whether it has been in a prior accident, or if another owner has altered it. A new vehicle is entirely yours. 
A newer car has updated technology and equipment. If you are looking for a vehicle with advanced features, then a brand-new car or truck is what you need. State-of-the-art technology is flashy, shows you're trendy, can work with a smartphone and is convenient when you're going to work, running errands, or just taking a relaxing evening drive. 
The latest models also come with warranties and extra coverage from manufacturers which ensure the quality and longevity of a vehicle. Manufacturers have to keep updated with new safety regulations, and as a result, a new vehicle purchase will prove to be a safer option that includes adherence to updated guidelines. 
What should I look for when buying a new vehicle?
Buying a new vehicle can prove an efficient way to purchase a car or truck as it is easier to compare prices, features, and capabilities across different vehicles. When purchasing a new GMC, some considerations to keep in mind are: 
Safety
Engine
Transmission
Depreciation
Manufacturer warranties
Cost of maintenance
Lifestyle fit
Purpose
Aesthetic
Insurance rates
Customization options
Anti-lock brakes
Pro-grade protection
Add-ons
A huge selection of used cars, trucks, and SUVs
Koons Woodbridge Buick GMC has a well-stocked selection of used inventory to fit your likes and needs. Our wide selection of pre-owned inventory makes it easy to find a new-to-you vehicle that fills your needs and looks good. If you're looking to trade in your current vehicle, needing to purchase one, or want to get maintenance or repairs, Koons Concierge service can help you. Koons Woodbridge Buick GMC Concierge can help you find the perfect car, set up an easy-to-manage payment plan for your used vehicle, help you upload important documents, or chat and answer questions. 
We offer an easy step-by-step process to our customers through every step of the GMC and Buick ownership process. We pride ourselves of offering a quality service that surpasses others and ensuring that our customers are well-informed. Here are a few typical questions people have when shopping for a used car or truck.
What are the advantages to buying a used car?
When considering whether to buy a new or used vehicle, understanding how buying a used vehicle can help you be an informed consumer and make the best decision for your needs and values. Purchasing a used car or truck has many benefits and is as safe as purchasing new. It just depends on what you are looking for in a vehicle.
Used cars are a cost-efficient choice as most the vehicle's depreciation has already occurred. You end up paying a lower price for a vehicle that has passed a series of rigorous performance tests and is Certified Pre-Owned. Hence, a used car can still provide years of reliability for the owner at a fraction of the cost of buying new.
Used cars and trucks are easier to customize and allow do-it-yourselfers the opportunity to invest in the customization process on their own time. If you are looking to upgrade your vehicle, or add features that fit your needs, a used car can be your perfect fit.
Buying a pre-owned vehicle might also be a beneficial decision if you are looking to save some money in insurance. Usually, used cars and trucks have a lowering insurance rate and decline as the vehicle ages. To find the best rates, check with several agencies to see who offers the best package with the most coverage.
How can buying a used GMC help the environment? 
Buying used vehicles is a great way to help the environment by eliminating wasteful practices and reducing the resources used to create a new vehicle. Much of the carbon dioxide production a new vehicle creates happens during the manufacturing process. Buying used reduces the carbon footprint left on the planet and prolongs the life of the vehicle which might otherwise end up in a landfill. The materials saved, the carbon emissions during production and transport all contribute to a healthier planet and a new vehicle for you at a lower cost. 
Whether buying new or used, come by or contact us here at Koons Woodbridge Buick GMC to learn more about purchasing a GMC for your needs!
Koons Woodbridge Buick GMC

14530 JEFFERSON DAVIS HWY
WOODBRIDGE, VA 22191